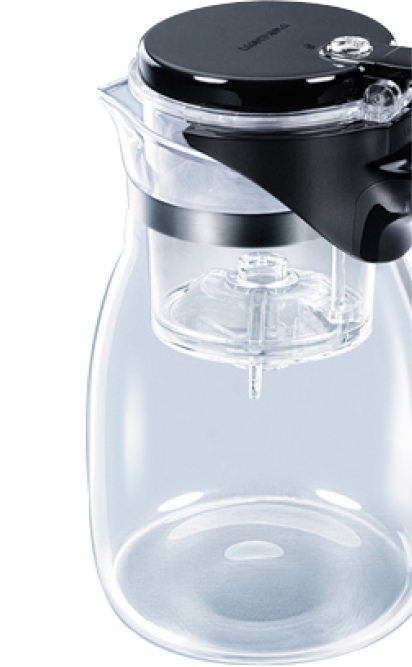 The Craft of Glass-making
A seemingly simple piece of glass work, in fact, is built upon a series of profound production processes. Cutting, drilling, chamfering, sandblasting, grinding, engraving, polishing ... to create a lightweight yet resilient glass container, every procedure is indispensable.
Not All the Glass is the Same
Used as material of tableware, medical and experimental vessels, borosilicate glass was invented by Sillivan, a researcher of American company CorningWare in 1915. It is a kind of special glass material that has low expansivity, heat resistance, high strength and chemical stability. It can tolerate instant temperature difference from -20°C to 150°C. It means that a vessel made of borosilicate glass can be safe when it is filled with boiled water after being refrigerated for 12 hours! One century later, the excellent performance has never been surpassed; it is still thought to be of safest, healthiest glass material.
Ingenuity
Despite the ubiquitous use of affordable plastic materials in our everyday liveds, the chemical and water-resistant properties of glass have remained unmatchable. Lightking's glass containers are completely hand-crafted – from details ranging from the spouts to the handles, every component is meticulously polished and coated, therefore accentuating the containers' unique curves.